---
Adelaide is right in the thick of it and couldn't be a better place for your gateway to head into the Outback, south to wine country, or towards the beach to embrace the coastal lifestyle that some of this state enjoys. Well known for Kangaroo Island and its unspoiled nature, Cooper Pedy, world-class Barossa and so much more, there is something for every kind of traveller when it comes to exploring this diverse state.
Mighty makes holidays possible for everyone, no matter their budget. From the basics done brilliantly, and the total package at a tight price, hire a camper from Adelaide to hit the road and discover South Australia.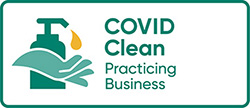 Adelaide Branch Information
Adelaide Campervans for Hire
The crew at Mighty Adelaide are the best bunch to help you kick-off your camper adventure. There's no shortage of incredible sights to discover in South Australia, so what are you waiting for?!
Why Travel With Mighty Campervans
Mighty Australia is perfect for travellers looking for the best value campervan option for their roadtrip. For travellers seeking a free-spirited way to explore the world on a whim, this is a Mighty fine choice. Mighty makes holidays possible for everyone; no matter their budget. From the basics done brilliantly and the total package at a tight price.
---
Adelaide Motorhome Deals
Price Match
Conditions apply
If you find the same Mighty campervan type for a lower price elsewhere, we'll beat it!
Things to do in Adelaide
Adelaide is quickly becoming the lifestyle capital of Australia. With an epic bar scene, world class art and a jam-packed festival calendar, this city is worth discovering. With so much natural beauty surrounding the city, a visit to Adelaide doesn't have to break the bank! Check out our highlights on the top things to do:
Adelaide is the perfect place to explore by campervan. With so many regions within this incredibly diverse state, you will be spoilt for choice when looking for a place to spend the night.
If you are staying at any BIG4, Discovery Parks, or G'Day Holiday Parks, don't forget that you can get a 10% discount on your stay when you check in with a Mighty campervan hire. Check out our accommodation guide for more information.
We recommend downloading thl Roadtrip app (Powered by Campermate) before you hit the road. The ultimate travel companion; the thl Roadtrip app provides everything you need to help find places to stay and play across Australia, including the closest campgrounds for campervans on your route.
Adelaide experiences mild winters and warm summers. Adelaide is the driest of all Australian capitals, and it enjoys the lowest humidity.
Summer in Adelaide (December – February)
During summer, average temperatures range from 16 - 29 degrees and rainfall is not frequent. Occasionally temperatures soar to 40 degrees.
Autumn in Adelaide (March - May)
In autumn, temperatures average between 12-22 degrees with very little rainfall. The countryside and city are enveloped in a red, golden hue.
Winter in Adelaide (June – August)
Winter in Adelaide is the wettest time of the year. Average temperatures drop between 8 - 16 degrees and frosts are common, especially in the nearby Adelaide Hills.
Spring in Adelaide (September – November)
Spring in Adelaide sees the weather warm up with average temperatures between 11 - 22 degrees. Rainfall is low in this season but evenings can bring brisk temperatures.
Adelaide's events calendar is full of incredible celebrations all year round – there is bound to be something happening in the city when you are visiting. For a full view of Adelaide's calendar check out the cities website.