---
Please note our Brisbane branch has moved:
We are now at the Apollo Motorhomes location: 733 Nudgee Road, Northgate, QLD, 4013
Brisbane is the perfect gateway to begin your exploration of sunny Queensland. With 13 regions ready for exploring, each one is packed with epic experiences for every taste of adventure. Follow the road inland and admire the rainforests and waterfalls, head to the outback to admire the red sands and sparse scenery, or cruise along the coast towards the iconic Whitsundays and Great Barrier Reef.
Travelling through Queensland in a Mighty camper will allow you to explore new things in a free-spirited way. Mighty makes holidays possible for everyone, no matter their budget. From the basics done brilliantly, and the total package at a tight price, hire a camper to hit the road and discover Queensland.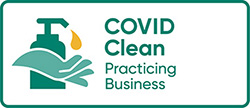 Brisbane Branch Information
Monday: 9am - 3:30pm
Tuesday: 9am - 3:30pm
Wednesday: 9am - 3:30pm
Thursday: 9am - 3:30pm
Friday: 9am - 3:30pm
Saturday: 9am - 3:30pm
Sunday: Open to meet customers with pre-confirmed bookings at pre-arranged
Note: All branches are closed on Christmas Day (25 Dec), Good Friday (7 April 2023, 29 Mar 2024), Australia Day Observed Holiday (26 Jan).
After-hours drop-off is available upon request (for those who have purchased the Liability Reduction Option or Inclusive Pack) - please contact our Booking Hosts on 1800 821 824 (+61 2 6698 4031) to arrange.
Vehicles must be collected/returned at least one hour before closing time.
The Brisbane Branch is approximately 6.8 kilometres from the Airport and 12 kilometres from the City. It is accessible by taxi or uber; transfers are not available to/from the airport/city.
There is no customer parking available inside the grounds of our branch, but there is street parking available on Fraser Road, otherwise secure parking is available at Andrews Airport Parking, 539 Nudgee Road, Hendra (1.4km from the branch).
Vehicles must be collected/returned at least one hour before closing time.
Whether this is the first time you've taken a campervan journey or you're a regular to hiring motorhomes, our expert team will be on hand to answer any questions you have before heading out on the road.
You can purchase our Express Return Pack – which means at the end of your hire, you don't need to fill up the gas bottle or fuel tank (not available from 1st April 2023). And if you've also purchased the Liability Reduction Option or Inclusive Pack, take advantage of our express key return service and just drop the keys off at the dedicated desk and set off on your way.
Where pick-up originates or returns to Brisbane from another branch location, a one-way fee of AU$185 will apply.
A $115 AUD surcharge will apply to all campervan rentals picking up and/or dropping off in Brisbane on;
Easter Monday
ANZAC Day
Labour Day, Brisbane
Royal Queensland Show
Queens Birthday, Brisbane
Boxing Day
Refer to the Rental Agreement for exact dates.
To help you prepare for pick-up, make sure you have:
The Mighty Branch is equipped with everything you need to ensure an easy start and end to your trip.
Toilets
Free unlimited WiFi
Power outlets for charging your devices
Drinks and snacks vending machines
Dump station
Grassed pet friendly outdoor waiting area
Local staff on hand to give suggestions and tips on great places to go and things to see
Popular Campervans in Brisbane
Why Travel With Mighty Campervans
Mighty Australia is perfect for travellers looking for the best value campervan option for their roadtrip. For travellers seeking a free-spirited way to explore the world on a whim, this is a Mighty fine choice. Mighty makes holidays possible for everyone; no matter their budget. From the basics done brilliantly and the total package at a tight price.
---
Brisbane Campervan Deals
Save on Cairns Return Hires
15% off daily hire rate
Cairns return hires
Travel between 15 Aug - 31 Oct 2022
Book before 21 Sept 2022
Cruise along the coast from Cairns
15% off Daily Hire Rate
Book before 31 August 2022
Travel 15 August - 31 October 2022
Price Match
Conditions apply
If you find the same Mighty campervan type for a lower price elsewhere, we'll beat it!
Popular Roadtrips
Get ideas when it comes to exploring Brisbane
Things To Do in Brisbane
The old saying that the best things in life are free is true when you're in Brisbane. If you're looking for things to do on a budget, check out this comprehensive list of options. If you're just wanting the highlights, check out our list below.
The Brisbane area is home to a number of beaches tucked away out of plain sight. Whether you're after a surf beach, a place for your dog or a peaceful spot to enjoy the sun – check out the closest Brisbane beaches here.
Surrounding Brisbane is an abundance of natural beauty, completely free to explore. From heritage-listed rainforests to sand islands and bushland, the scenery around Brisbane is so diverse that every day spent exploring will provide you with something new. Whatever you are wanting to find, connect with nature at one of these national or state parks around Brisbane.
Lamington National Park
Home to lush rainforests, ancient trees, and incredible views, Lamington National Park is an incredible setting for your exploration of Yugambeh country. Discover the Gondwana Rainforests – a World Heritage area. Choose one of the many walks and find the striking Elabana or Chalahn Falls.
Mt Barney National Park
Home to an abundance of rare animals and plant species, Mt Barney National Park includes the remains of the ancient Focal Peak Shield Volcano that erupted 24 million years ago. Visitors can discover the changing vegetation at some of the highest peaks in South East Queensland. The trails at this park require a moderate level of fitness.
Moogerah Peaks National Park
Located just a 90-minute drive south-west of Brisbane, Moogerah Peaks National Park is home to an interesting landscape of volcano peaks and the incredible lake Moogerah. Visit this spot and enjoy a hike through the forest before spending the night camping at Mount French.
Beautiful Brisbane is the perfect gateway to begin your adventure in Queensland. We recommend spending your first day exploring Brisbane and spending the night there. We know you're itching to get out on the road but it is important to be well-rested when spending days driving for long amounts of time. The sunshine state is packed with camping and caravan parks, making it easy to spend each night of your trip waking up to a different scene of nature's doorstep. For a full list of the best campervan locations in Queensland check out the blog here.
If you are staying at any BIG4 or G'Day Holiday Parks, don't forget that you can get a 10% discount on your stay when you check in with a Mighty camper! Check out our accommodation guide for more information.
We recommend downloading thl Roadtrip app (Powered by Campermate) before you hit the road. The ultimate travel companion; the thl Roadtrip app provides everything you need to help find places to stay and play across Australia, including the closest campgrounds for campervans on your route.
Brisbane's climate is a subtropical bliss, with warm sunshine throughout the year. With an average high temperature of 26 degrees and a low of 16, and more than 300 days of sunshine a year, Brisbane's climate is perfect for exploring the great outdoors. We recommend visiting Brisbane between May and October, this timing avoids the summer humidity and rainfall. Because Brisbane is so sunny all year round, it's important to make sure you always wear a hat, sunscreen, and glasses to stay protected, even on cloudy days.
Summer in Brisbane (December – February)
During summer, average temperatures range from 21-30 degrees and the city has its highest rainfall, which can mean it brings thunderstorms and the occasional flood with it.
Autumn in Brisbane (March-May)
Autumn waves the end of the hot summer, average temperatures drop between 15-25 degrees, and the climate becomes less humid with less summer rain.
Winter in Brisbane (June – August)
Winter in Brisbane is generally dry with mild temperatures ranging between 11-21 degrees. Mornings can be crisp but evenings rarely get cooler than 9 degrees.
Spring in Brisbane (September – November)
Spring in Brisbane is similar to Autumn, with average temperatures between 15-25 degrees. Warm sunny days are balanced with cool sea breezes.
Brisbane's subtropical climate offers the perfect setting to immerse yourself in the array of different experiences on offer through Brisbane's events.