---
The city of Perth is buzzing with activity and the perfect place to pick up your camper before heading a little further and exploring Western Australia in all its glory. Covering a third of the country, Western Australia was made for exploring by road. Experience the untouched beauty of this state, follow wherever the road takes you, and immerse yourself in the raw and natural beauty.
From Perth, take the road to the iconic Coral Coast, all the way up to Ningaloo or explore the winery havens of the Margaret River in the south to sample some local drops. Mighty makes holidays possible for everyone, no matter their budget. From the basics done brilliantly, and the total package at a tight price, hire a camper to hit the road and discover Western Australia.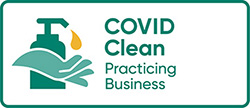 Perth Campervans for Hire
Western Australia's picturesque and rugged beauty was made to be explored by road. Travelling in a campervan offers the ultimate freedom and flexibility, allowing you to embrace spontaneity. No matter your travel style, Mighty Perth has a campervan for you.
Why Travel With Mighty Campervans
Mighty Australia is perfect for travellers looking for the best value campervan option for their roadtrip. For travellers seeking a free-spirited way to explore the world on a whim, this is a Mighty fine choice. Mighty makes holidays possible for everyone; no matter their budget. From the basics done brilliantly and the total package at a tight price.
---
Perth Motorhome Deals
Price Match
Conditions apply
If you find the same Mighty campervan type for a lower price elsewhere, we'll beat it!
Things to do in Perth
The sunny city of Perth is the perfect gateway to begin your adventure exploring Western Australia. We recommend carving some time out of your trip to explore Perth and spending one or two nights here. Western Australia is packed full of camping spots and caravan parks, making it easy to spend each night of your trip surrounded by different scenes, as well as enabling you to be flexible with your itinerary.
If you are staying at any BIG4, Discovery Parks, or G'Day Holiday Parks, don't forget that you can get a 10% discount on your stay when you check in with a Mighty campervan hire. Check out our accommodation guide for more information.
We recommend downloading thl Roadtrip app (Powered by Campermate) before you hit the road. The ultimate travel companion; the thl Roadtrip app provides everything you need to help find places to stay and play across Australia, including the closest campgrounds for campervans on your route.
Summer in Perth (December – February)
Summer in Perth is hot and dry with very little rainfall. Average temperatures fall between 17 - 30 degrees. In the afternoons there is a sea breeze which the locals call Fremantle Doctor, due to the fact that it provides some relief from the heat.
Autumn in Perth (March - May)
Average temperatures range from 13 - 26 degrees, and there are occasional showers and some humidity.
Winter in Perth (June – August)
Winters are cool and wet with temperatures falling between 8 – 19 degrees. There are occasional storms, with downpours of rain and thunderstorms.
Spring in Perth (September – November)
During spring days are warm and sunny with little rainfall. Temperatures range from 11 - 23 degrees and flora comes to life – a great time to explore the national parks.
Margaret River Masters – held annually in Margaret River, this event features the world's best and well-known surfers competing with large waves over 15 feet high.
The Festival of the Wind is the premier culture event for the South Coast of WA. Become immersed in the relaxed coastal vibes of the town and enjoy entertainment, food, music, art and culture.
Fremantle Festival – every year the streets of Fremantle are brimming with culture, music and laughter at this annual three-day community festival.
Perth is a city of the outdoors, and the best part about it is that no matter your budget, there's always something new to be discovered. Explore the natural beauty of this city, even whilst on a tight budget. Spend time at the iconic beaches, or perusing the local parks. Perth is an epic place to have an adventure without breaking the bank.