---
Please note our Sydney branch is moving:
Pick-ups and drop offs on or before 26th April 2023: will be at the existing thl location: 1/1801 Botany Road, Banksmeadow, NSW 2019
Pick-ups and drop offs on or after 27th April 2023 will be at the Apollo Motorhomes location: 31 Bay Road, Taren Point, NSW 2229
There's no better place to kick off your New South Wales camper adventure than in the state's sunny capital of Sydney. Packed full of experiences for every taste of adventure, unwind on the golden sands of a pristine beach or enjoy the lively nightlife scene.
New South Wales has many natural wonders waiting to be discovered, from striking coastal views to an epic alpine terrain. Cruise down the coast or explore the lush farm regions, quirky towns, epic ports, food and wine trails, and more. You will soon find out how incredible NSW is when explored by camper, drive at your own pace, stop when you want, and carve out your own journey.
Mighty makes holidays possible for everyone, no matter their budget. From the basics done brilliantly, and the total package at a tight price, hire a camper to hit the road and discover New South Wales.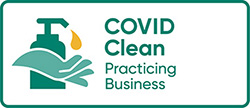 Sydney Branch Information
Popular Campervans in Sydney
Why Travel With Mighty Campervans
Mighty Australia is perfect for travellers looking for the best value campervan option for their roadtrip. For travellers seeking a free-spirited way to explore the world on a whim, this is a Mighty fine choice. Mighty makes holidays possible for everyone; no matter their budget. From the basics done brilliantly and the total package at a tight price.
---
Things to do in Sydney
Sydney is a city of the outdoors, and the best part is there are so many free activities. Exploring the natural beauty of this city doesn't cost a thing. Spend time visiting iconic beaches and lush parklands. There's no better place to have an epic adventure without breaking the bank.
Morton National Park
A visit to Morton National Park will surround you in remote wilderness, steep gorges, striking waterfalls and an abundance of epic walking tracks. Just a stone's throw away from Sydney, this wilderness and bushwalking mecca is home to the iconic Fitzroy Falls, not a spot to miss off your itinerary.
Blue Mountain National Park
Head to the Blue Mountains and marvel at the Three Sisters rock formation from Echo Point lookout in Katoomba. Here you will find the gateway to many of the walking trails in this national park. The Blue Mountains get their name from the natural blue haze that is created by eucalyptus forests. This wilderness region is a must-see destination on any Sydney road trip.
Sunny Sydney is the perfect gateway to begin your adventure in New South Wales. We recommend taking some time to explore this incredible city before embarking on your journey throughout the state. Packed with camping and caravan parks, NSW makes it easy to spend each night of your trip waking up to a new scene of nature. For a full list of the best campervan locations in New South Wales, check out the blog here.
If you are staying at any BIG4 or G'Day Holiday Parks, don't forget that you can get a 10% discount on your stay when you check in with a Mighty camper! Check out our accommodation guide for more information.
We recommend downloading thl Roadtrip app (Powered by Campermate) before you hit the road. The ultimate travel companion; the thl Roadtrip app provides everything you need to help find places to stay and play across Australia, including the closest campgrounds for campervans on your route
The best part about visiting Sydney is that the city shines no matter what season it is. Regardless of what the weather brings, there is always something to see, do and explore. Sydney enjoys a sunny climate with mild winters and warm summers, the perfect weather for making the most of the outdoors.
Summer in Sydney (December – February)
During summer, average temperatures range from 21-30 degrees and the city has its highest rainfall, which can mean it brings thunderstorms and the occasional flood.
Autumn in Sydney (March-May)
Autumn waves the end of the hot summer, average temperatures drop between 15-25 degrees, and the climate becomes less humid with less summer rain.
Winter in Sydney (June – August)
Winter in Sydney is generally dry with mild temperatures ranging between 11-21 degrees. Mornings can be crisp but evenings rarely get cooler than 9 degrees.
Spring in Sydney (September – November)
Spring in Sydney is similar to Autumn, with average temperatures between 15-25 degrees. Warm sunny days are balanced with cool sea breezes.
Sydney shines all year round in many aspects, including its events scene. With a jam-packed calendar of events, you're bound to stumble across something great.