---
Auckland is the perfect starting point for your epic Kiwi road trip through New Zealand. Home to a diverse landscape, offering bird's eye thrills to on-the-ground delights, kick off your roadie in New Zealand's largest city! With seemingly endless coastlines, there's no shortage of stunning beaches to park up on and unwind. Spend your time in Auckland exploring the lively atmosphere of the super city and embracing the various hospitality hubs, before heading to the west coast to discover ruggedly wild beaches, or to the east for classic white sand and pristine seas.
Once you've explored all that Auckland has to offer, head north for a classic kiwi road trip full of seaside scenery as you explore highlights like the Bay of Islands, the Tutukaka Coast, and Whangarei. Or, head south and explore the central North Island for a hive of adventure for all kinds of appetites for adrenaline.
Mighty makes holidays possible for everyone, no matter their budget. From the basics done brilliantly, and the total package at a tight price, hire a camper from Mighty Auckland to hit the road and discover New Zealand.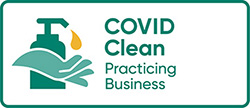 Auckland Branch Information
Monday: 8am - 4:30pm
Tuesday: 8am - 4:30pm
Wednesday: 8am - 4:30pm
Thursday: 8am - 4:30pm
Friday: 8am - 4:30pm
Saturday: 8am - 4:30pm
Sunday: 8am - 4:30pm
All of our branches are closed Christmas Day (25 December).
Vehicles must be collected/returned at least one hour before closing time.
If you're flying into Auckland airport: When you arrive at the terminal, please contact Aeroparks on 027 213 2880 and tell the staff that you are a thl customer. Please wait at the airport pick-up Area 7, marked on the map here.
If you are travelling by car: You can book secure parking with Aeroparks by calling 0800 237 672. thl customers receive a 25% discount off the rate of the day. Please ensure you let staff know you are a thl customer and that you require to be picked up and dropped off at the Auckland branch location on Manu Tapu Drive. If you are at our branch and require a pick-up, please contact the shuttle request number on 027 213 2880. Alternatively, there are many other secure local car parking options available near our Auckland branch, but there is no shuttle available from these locations. We recommend using Parkopedia to research options.
Whether this is the first time you've taken a campervan journey or you're a regular to hiring motorhomes, our expert team will be on hand to answer any questions you have before heading out on the road.
You can purchase our Express Return Pack – which means at the end of your hire, you don't need to fill up the gas bottle or fuel tank. And if you've also purchased the Liability Reduction Option or Inclusive Pack, take advantage of our express key return service and just drop the keys off at the dedicated desk and set off on your way.
Where pick-up originates or returns to Auckland from another location, a one-way fee of NZ$150 will apply.
A NZD$100 surcharge will apply to all campervan rentals picking up and/or dropping off in Auckland on the following public holidays;
New Year's Day
Day after New Year's Day
Waitangi Day
Good Friday
Easter Monday
ANZAC Day
Queen's Birthday
Labour Day
Boxing Day
Refer to the Rental Agreement for exact dates.
To help you prepare for pick-up, make sure you have:
Vehicles must be collected/returned at least one hour before closing time.
The Auckland Mighty branch is equipped with everything you need to start and end your trip in the best way possible.
Toilets
Shower
Free unlimited WiFi
Power outlets for charging your devices
Drinks vending machine
Snacks vending machine
Filtered drinking water
Tea/coffee making facilities
Local staff on hand to give suggestions and tips on great places to go and things to see
Popular Campervans in Auckland
Mighty Auckland should be the first port of call when looking for the best value campervan for your Kiwi roadtrip. Pick up from our Auckland branch and jump straight on the road for an epic camper adventure.
Why Travel With Mighty Campervans
Mighty New Zealand is perfect for travellers looking for the best value campervan option for their roadtrip. For travellers seeking a free-spirited way to explore the world on a whim, this is a Mighty fine choice. Mighty makes holidays possible for everyone; no matter their budget. From the basics done brilliantly and the total package at a tight price.
---
Auckland Campervan Deals
Travel Further With Free Days On Us
Book before 31st July 2022
Travel 26 April - 16 September 2022
Price Match
conditions apply
If you find the same Mighty campervan type for a lower price elsewhere, we'll beat it!
Popular Roadtrips
Mighty Auckland should be the first port of call when looking for the best value campervan for your Kiwi roadtrip. Pick up from our Auckland branch and jump straight on the road for an epic camper adventure.
Things to do in Auckland
Auckland can be enjoyed by everyone, no matter the size of their budget. Explore the natural beauty of this city by exploring iconic attractions, before heading further afield to peruse some iconic beaches. Have an epic adventure in Auckland without breaking the bank, with our list below.
Waitakare Ranges
Home to 16,000 hectares of native bush and coastlines, the local treasure of the Waitakere Ranges is a popular spot for both locals and visitors. With pristine bush, thriving native wildlife, rugged surf beaches, and over 250kms of walking tracks – the ranges are a wonderful place to explore on foot. Popular scenic spots like Karekare Falls are easily accessible.
The West Coast
Black sand beaches, rugged hills, and wild seas of the West Coast are prime examples of mother nature's destructive force. The dramatic landscape of the wild West Coast compels both locals and visitors to explore. A popular filming location both internationally and locally, a visit to the west coast should be a must-do for anyone travelling in Auckland. Home to the city's best surf, make sure you check the lifeguard flags before bracing yourself for a swim. These seas are some of the wildest in New Zealand.
Auckland is a great spot to explore by campervan. With holiday parks located in scenic spots, you will be spoilt for choice when choosing somewhere to park up for the night.
If you are staying at any TOP10 Holiday Park, purchase our stay deal and pay only $75 for one night stay at a powered site for 2 people. This deal also includes a two-year TOP10 Club Membership which allows you access to heaps of benefits and discounts.
We recommend downloading thl Roadtrip app (Powered by Campermate) before you hit the road. The ultimate travel companion; the thl Roadtrip app provides everything you need to help find places to stay and play across New Zealand, including the closest campgrounds for campervans on your route.
The Auckland region enjoys a warm, coastal climate year-round, with minimum temperature extremes. The best time of year to visit Auckland for warm-weather activities is from late December to late March.
Summer in Auckland (December - February)
Summers are generally warm with high humidity and an average daily temperature of 23°C. This is perfect for exploring beaches, but be mindful during the middle of the day as UV radiation levels can get very high, so be sure to wear sunscreen and a hat.
Autumn in Auckland (March-May)
For the months of March to May, Auckland shows a mild touch of the transition from summer to autumn, with only the leaves on trees changing colour. Autumn provides settled and comfortably warm weather.
Winter in Auckland (June – August)
The winter months bring a cooler change, although there is not a significant drop compared to many other regions in New Zealand. Winter temperatures are on average 14°C (57°F), with plenty of rain.
Spring in Auckland (September – November)
Spring can bring the wettest weather to Auckland and is typically dominated by south-westerly winds. The weather can change quickly with cold fronts, strong winds, and heavy rains. The flora and fauna in the region provide fantastic flowers and other blossoms.