Campervan Hire Alice Springs
---
The capital of the outback offers the perfect opportunity to get outside and explore the iconic Red Outback of Australia. Feed your appetite for adventure in this outback town and explore the abundance of incredible natural wonders and iconic landmarks that make up the landscape of Alice Springs.
Nestled between the East and West MacDonnell Ranges, 'Alice' is famous for its beautiful desert landscapes, colourful outback characters, and opportunities for adventure and connecting with a strong Aboriginal culture. Take advantage of the abundance of incredible trips that are waiting to be explored. Float in freshwater swimming holes, discover the Kings Canyon, marvel at Uluru, and uncover hidden gems as you take the road less travelled by campervan.
Mighty make holidays possible for everyone, no matter their budget. From the basics done brilliantly, and the total package at a tight price, hire a camper from Mighty Alice Springs today and hit the road to discover the Northern Territory.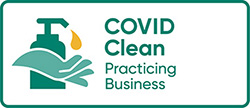 Alice Springs Branch Information
The Alice Springs Mighty branch is equipped with everything you need to start and end your trip in the best way possible.
Toilets
Free unlimited WiFi
Power outlets for charging your devices
Filtered drinking water
Local staff on hand to give suggestions and tips on great places to go and things to see
Luggage storage
The Alice Springs Branch is approximately 18 kilometres from the Airport and 4.1 kilometres from the City. It is accessible by taxi or uber; transfers are not available to/from the airport/city.
There is no customer parking available inside the grounds of our branch, but there is secure parking available at Alice Springs Airport Parking, Santa Teresa Road, Alice Springs (18km from the branch)
1 April 2023 - 30 November 2023
Monday: 9am - 3:30pm
Tuesday: 9am - 3:30pm
Wednesday: 9am - 3:30pm
Thursday: 9am - 3:30pm
Friday: 9am - 3:30pm
Saturday: 9am - 3:30pm
Sunday: Open to meet customers with pre-confirmed bookings at pre-arranged
1 December 2023 - 31 March 2024
Note: All branches are closed on Christmas Day (25 Dec), Good Friday (7 April 2023, 29 Mar 2024), Australia Day Observed Holiday (26 Jan).
After-hours drop-off is available upon request (for those who have purchased the Liability Reduction Option or Inclusive Pack - please contact our Booking Hosts on 1800 821 824 (+61 2 6698 4031) to arrange.
Vehicles must be collected/returned at least one hour before closing time.
Whether this is the first time you've taken a campervan journey or you're a regular to hiring motorhomes, our expert team will be on hand to answer any questions you have before heading out on the road.
You can purchase our Liability Reduction Option or Inclusive Pack, take advantage of our express key return service and just drop the keys off at the dedicated desk and set off on your way.
Where pick-up originates or returns to Alice Springs from another location, a one-way fee of AU$280 will apply.
A $115 AUD surcharge will apply to all campervan rentals picking up and/or dropping off in Alice Springs on;
Easter Monday
ANZAC Day
May Day
Queen's Birthday, Alice Springs
Alice Springs Show Day
Picnic Day
Boxing Day
Refer to the Rental Agreement for exact dates. To help you prepare for pick-up, make sure you have:
Vehicles must be collected/returned at least one hour before closing time.
Alice Springs Campervans for Hire
The Northern Territory is where blue skies meet breathtaking landscapes. Travel to the dreamy Alice Springs and immerse yourself in the red desert sands of Uluru and other national icons when you hire a campervan from Mighty.
Why Travel With Mighty Campervans
Mighty Australia is perfect for travellers looking for the best value campervan option for their roadtrip. For travellers seeking a free-spirited way to explore the world on a whim, this is a Mighty fine choice. Mighty makes holidays possible for everyone; no matter their budget. From the basics done brilliantly and the total package at a tight price.
---
Alice Springs Motorhome Deals
Northern Territory adventure
Travel between 17/07/23 - 15/09/23 or 10/10/23 - 31/10/23
Book before 30 June 2023
Explore the NT and beyond
Travel between 1 Sept - 15 Dec 2023
Book before 30 June 2023
Price Match
Conditions apply
If you find the same Mighty campervan type for a lower price elsewhere, we'll beat it!
Popular Roadtrips
Let the road lead the way as there is so much to explore in Alice Springs.
Things to do in Alice Springs
The capital of the outback is an epic place to visit by campervan. With what seems like an endless list of things to explore and ways to spend your time here, Alice Springs truly has it all. A visit to this great destination doesn't have to break the bank either! Check out our list of the best things to do in Alice Springs.
West MacDonnell Ranges National Park
The West MacDonnell Ranges National Park covers the span of several hundred kilometres of wilderness, encompassing an abundance of wildlife and natural wonders. A highlight for many in this national park is Simpsons Gap, with its waterhole, towering cliffs and diverse fauna and flora. Ochre Pits is another popular sight; sacred to the Indigenous Western Arrernte people, the magical multi coloured rock has been used for thousands of years as a decorative material. Other highlights include the Glen Helen waterhole and Tylers Pass.
Uluru and Kata Tjuta National Park
In Australia's Red Centre, lies the iconic Uluru-Kata Tjuta National Park. Home to an abundance of ancient wonders, this park is most famous for its giant monoliths – Uluru and Kata Tjuta. Uluru is the largest sandstone monolith in the world, and Kata Tjuta is made up of 36 giant domes spread over more than 20 kilometres. Both sites are a must do on any red centre road trip, and remain deeply sacred to the local Anangu people, who have lived here for more than 22,000 years.
Finke Gorge National Park
Stretching over 46,000 square kilometres of desert landscapes, scenic waterholes and rocky gorges, Finke Gorge National Park is a popular spot for both its scenery and easy access from Alice Springs. Most iconic for the Palm Valley full of towering red cabbage trees, a species found nowhere else in the world, this national park is popular for bushwalking.
Alice Springs is an incredible place to explore, whether it be by two wheels or four! With caravan parks all over, located in scenic spots, you will be spoilt for choice when choosing somewhere to park up for the night.
If you are staying at any BIG4, Discovery Parks or G'Day Holiday Parks, don't forget that you can get a 10% discount on your stay when you check in with a Mighty campervan hire. Check out our accommodation guide for more information.
We recommend downloading thl Roadtrip app (Powered by Campermate) before you hit the road. The ultimate travel companion; the thl Roadtrip app provides everything you need to help find places to stay and play across Australia, including the closest campgrounds for campervans on your route.
Summer in Alice Springs: (December – February)
In summer, average temperatures range from 20 - 35 degrees, and can soar to around 40. January is the wettest month of the year, with around 40mm of rainfall.
Autumn in Alice Springs: (March - May)
Autumn is one of the best times to visit Alice Springs. Days are warm and nights are cool. Average temperatures range from 12 - 27 degrees.
Winter in Alice Springs: (June – August)
July is the coldest month with winter temperatures between 5 - 20 degrees. Nighttime can bring temperatures below 0 degrees and thick frosts.
Spring in Alice Springs: (September – November)
Spring in Alice Springs brings warmer temperatures, between 14 – 30 degrees. This season can provide spectacular thunderstorms and cool evenings.
Alice Springs is home to an abundance of unique and quirky events throughout the year. Browse some of the top events taking place in Alice Springs and find the perfect one for you and your travel buddies.